THIS IS US
We created Dream Surf Livin', our personalized surf packages and eco-frinedly surf retreats in Indonesia for one reason:
TO SHARE EPIC WAVES AND AMAZING SURF VIBES WITH YOU BECAUSE SHARING IS CARING, AND THAT'S WHAT WE ARE ALL ABOUT!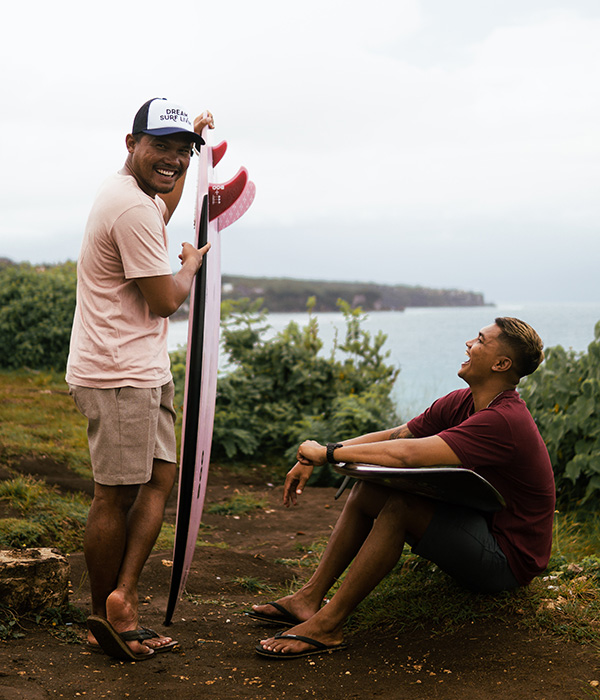 OUR STORY
It's all started in 2016 when Dani created his first own surf school, Dani's Surf Lessons (DSL). Guests loved his unique personal approach to teaching and soon more and more people wanted to learn to surf with DSL.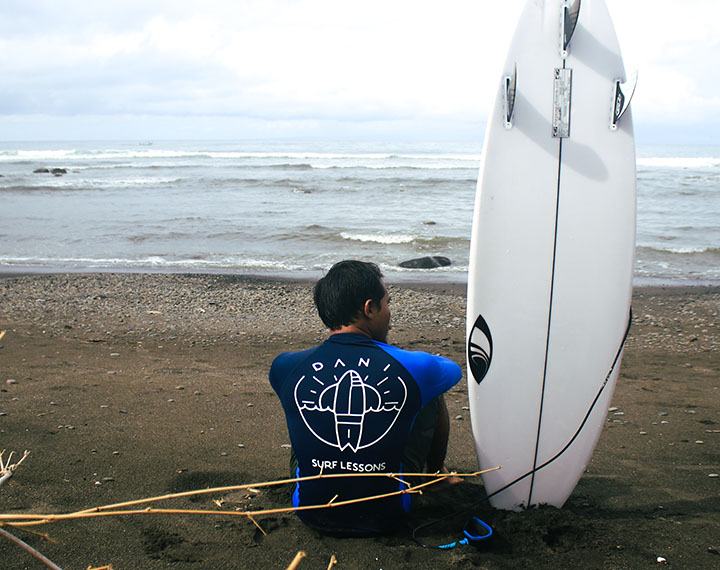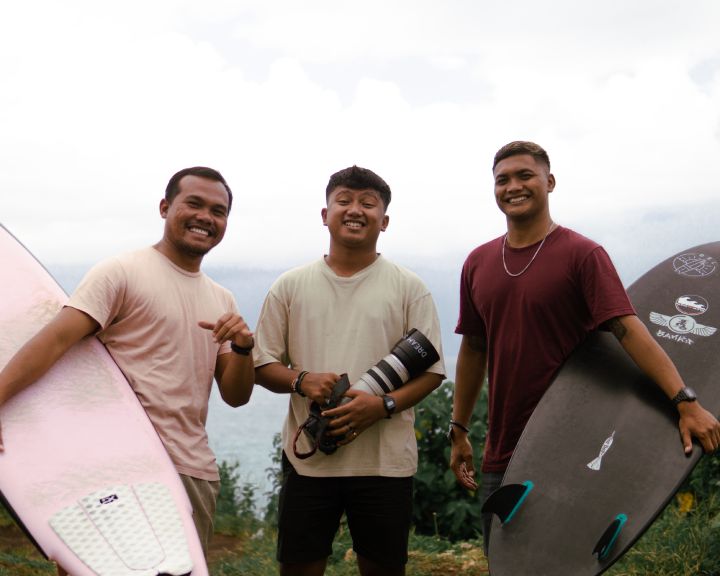 That's when Dani, Teo, and Agus (aka "Blacky") started working together. It was a match made in heaven - on the beach, to be exact.
After lots of successful surf lessons in Bali, hundreds of happy guests, and a load of experiences, they decided to take it further
Because we don't just want to get you on waves.
We want to:
take you on surf adventures you will never forget.
help you reach your surfing goals.
make your dream of surfing in Indonesia a reality.
That's why we created:
Dream Surf Livin'
Your one-stop place for personalized surf holidays in Bali and around Indonesia.
FIND YOUR DREAM SURF HOLIDAY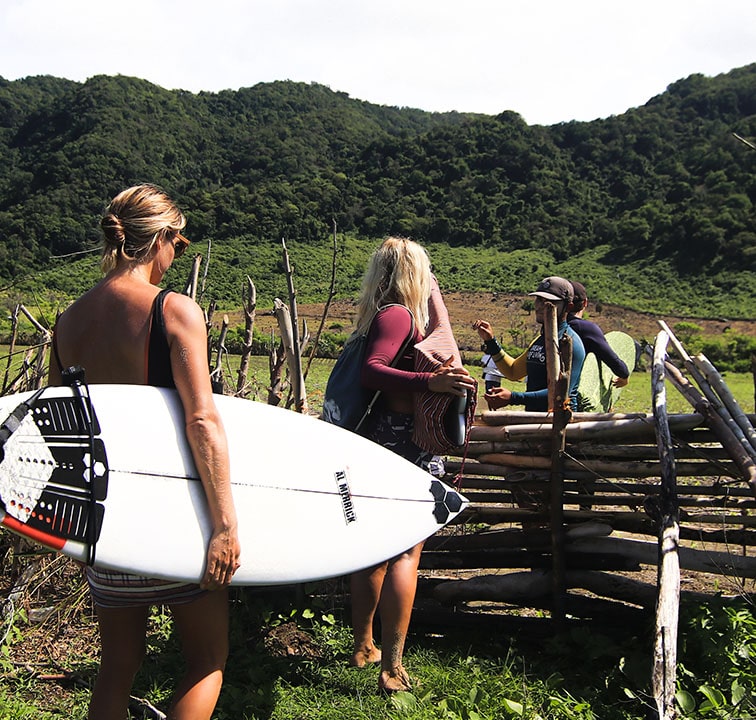 WHERE TO FIND US
We are based in the one-and-only, ultimate surf destination with the best waves in Bali: Uluwatu in the Bukit Peninsula of the Island of the Gods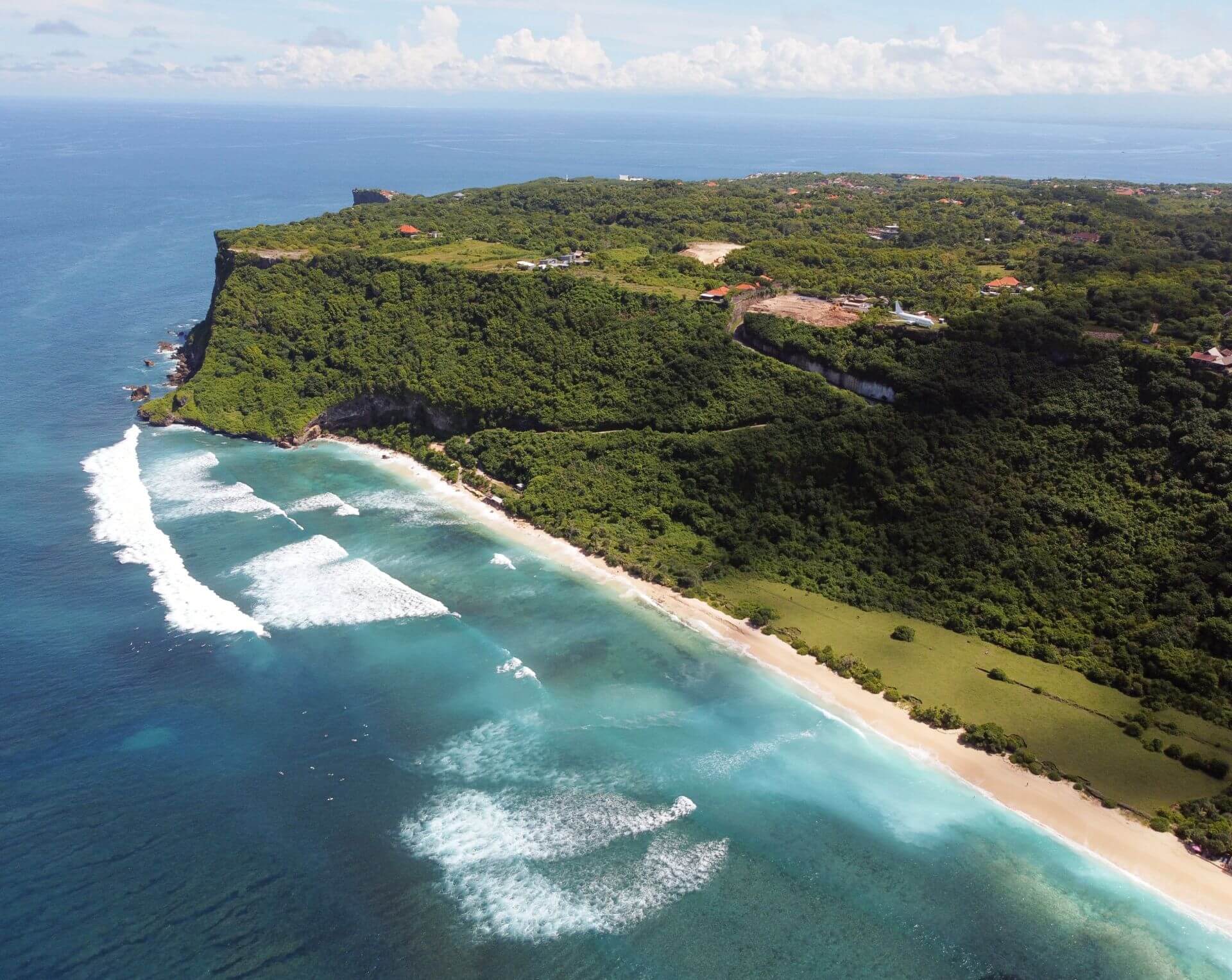 Surfing Uluwatu is what dreams are made of:
perfectly peeling waves
crystal-clear water
a stunning scenery
surf sessions you'll never forget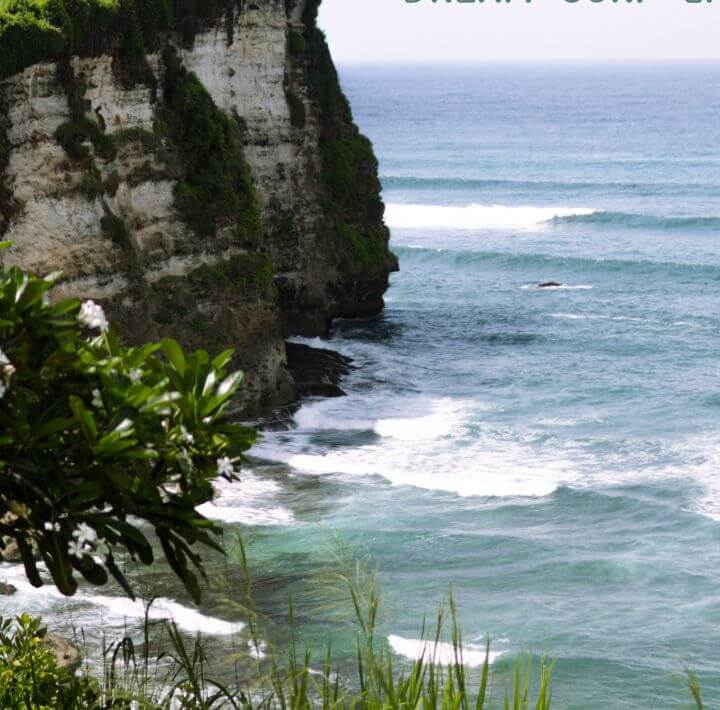 LET'S CONNECT!