OUR INDONESIA SURF RETREAT
Experience empty line-ups and world-class surf in Indonesia.
Enjoy epic waves with expert surf coaching in a small group.
Stay at an eco-friendly surf resort in Indonesia.
Experience authentic Indonesian culture and traditions.
Where should we take you?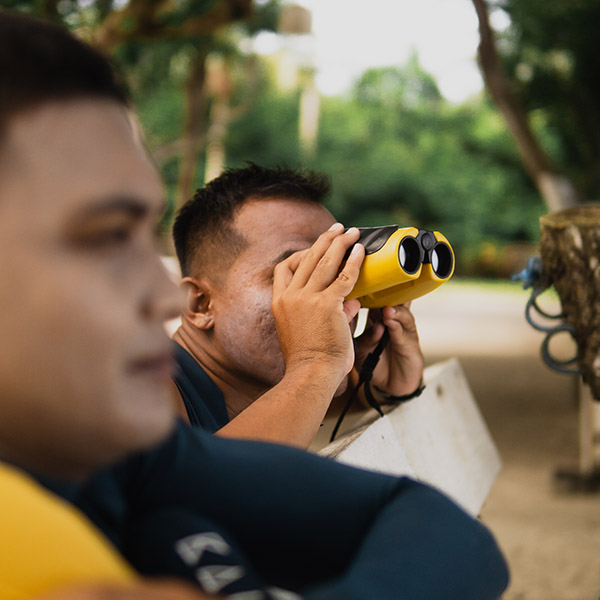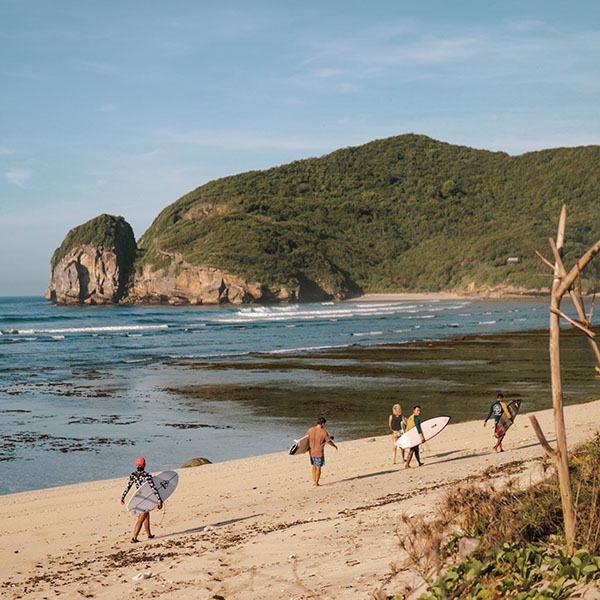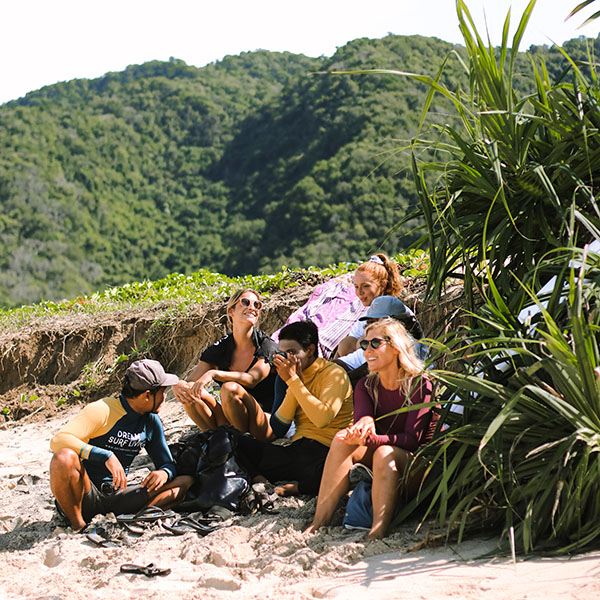 OUR SURF RETREATS IN INDONESIA
WE'LL FULFIL YOUR DREAM OF SURFING IN INDONESIA.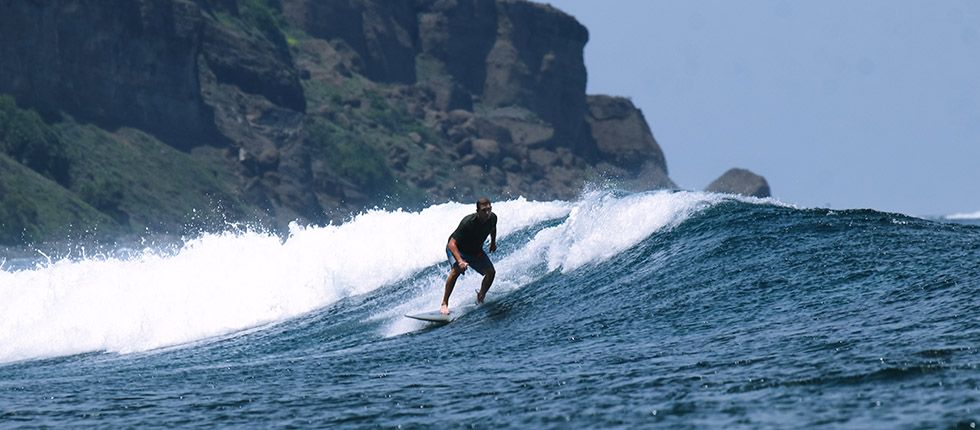 West Sumbawa
Sweet Taste of Barrel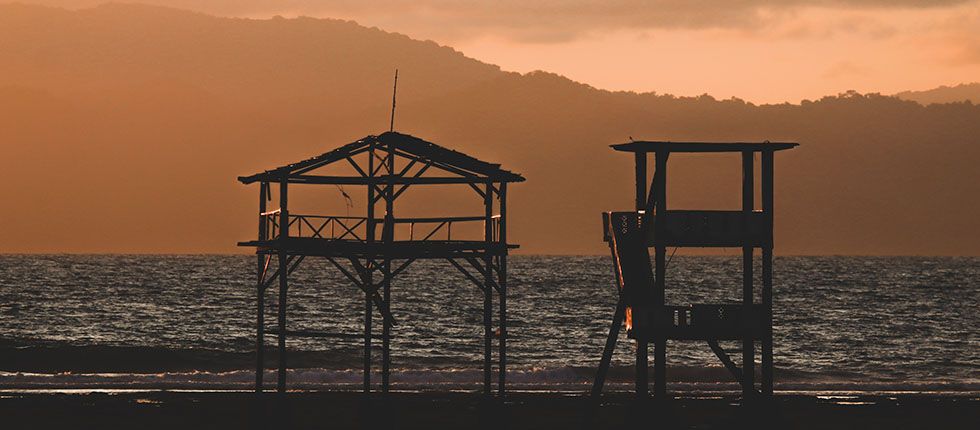 Lakey Peak
World class A-Frame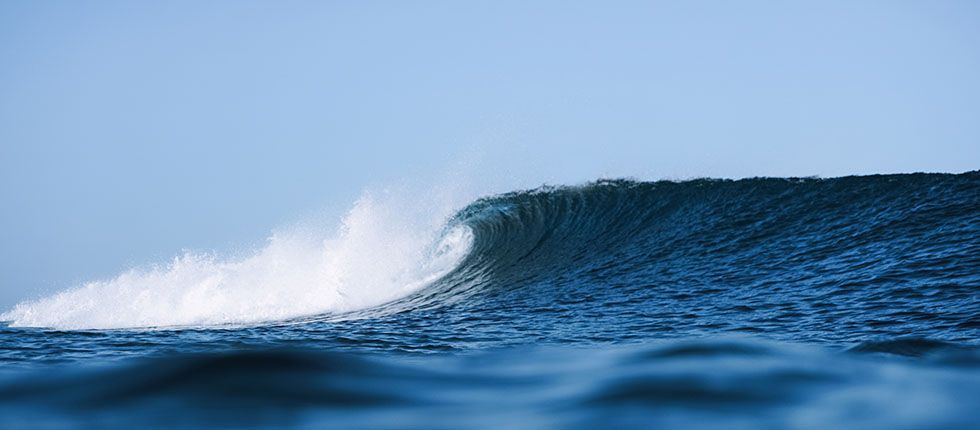 Rote
Indonesia's longest left-hander wave
Mentawai
World surf Mecca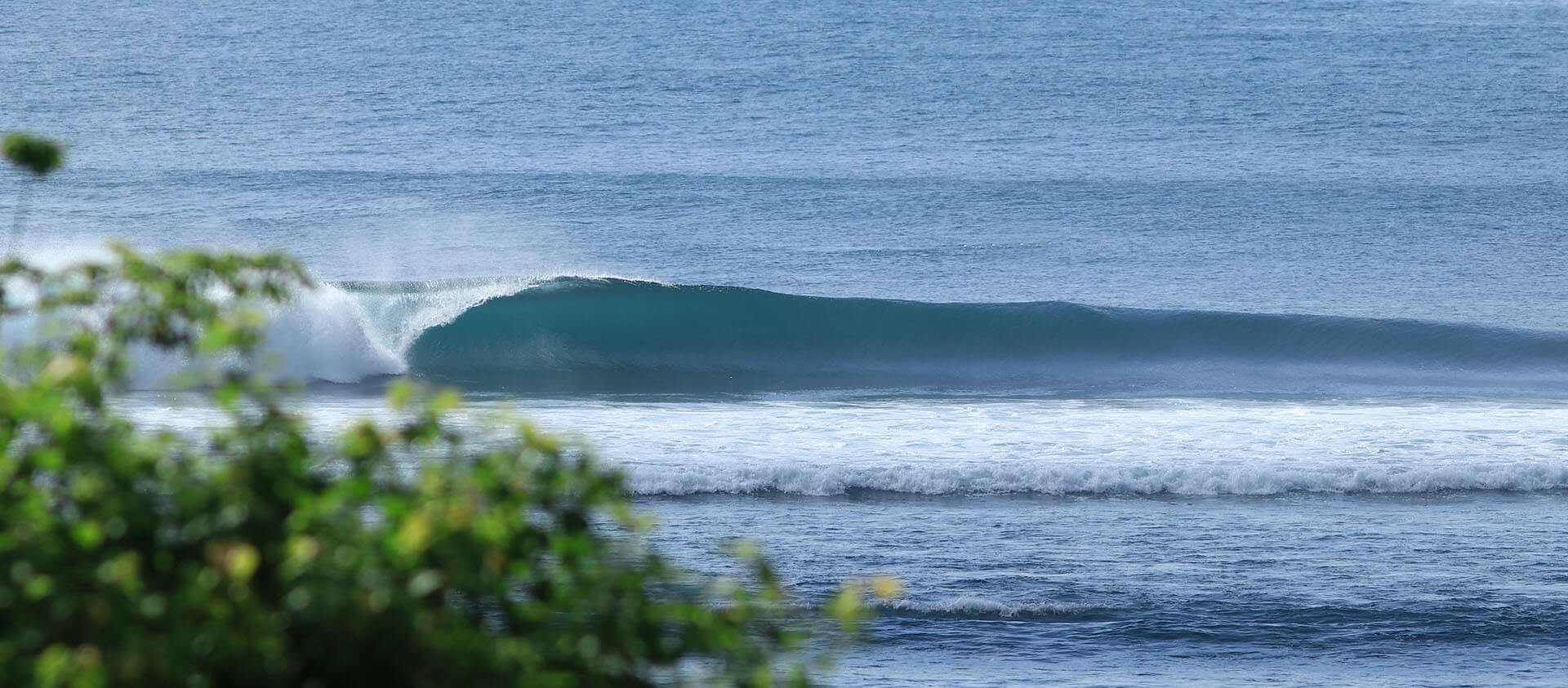 Krui
Explore Sumatra's surf jungle
Simeulue
Indonesia's last surfing frontiers
IS THIS SURF RETREAT FOR YOU?
To be surfing Indonesia's best waves, you don't have to be an expert.
But you should be an intermediate surfer and comfortable in the water to be safe and have a great time.
Does this sound like you? Then our Indo Surf Retreat is for you!
You are an intermediate surfer.
You can catch unbroken waves by yourself with basic control over your board.
You want to take your surf skills to the next level with professional surf coaches and surf video analysis.
You want to surf Indonesia's hidden waves on remote islands under expert guiding.
You want to explore Indonesian culture and nature.
You want to share smiles and good vibes with like-minded people.
Reserve your spot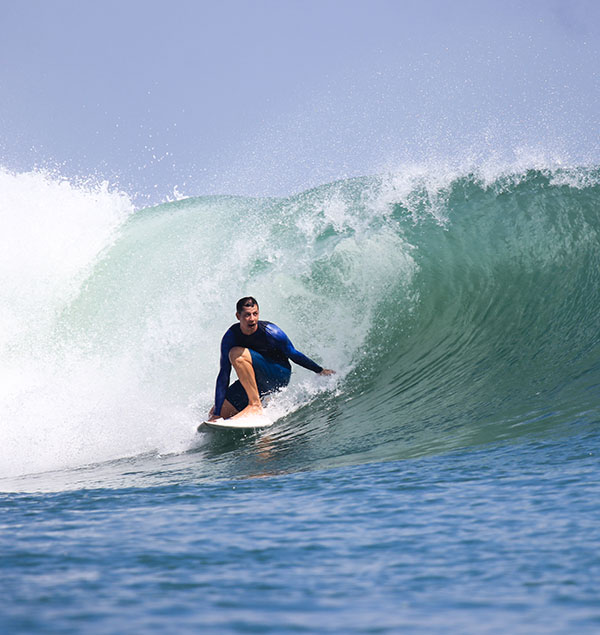 What's included in your Indo Surf Retreat
Accommodation
Stays at a high-quality eco-friendly surf resort in Indonesia
Private room with air-conditioning and hot shower
3 nutritious meals per day (vegetarian/vegan options available)
Limitless plastic-free drinking water (bring your own bottle!)
Surf
1 to 2 surf sessions per day
Daily professional surf coaching with video analysis
Surf theory and specialised surf training on land
Daily stretching sessions
Professional photos and videos during your stay at our Indo Surf Retreat (take your photos home at an additional fee)
What's more
Explore Indonesia's nature and culture
Tropical welcome kit
Connect with like-minded people
Your donation to the community and planet: we donate 5% of our revenue to help local kids pursue their dreams >>> find out more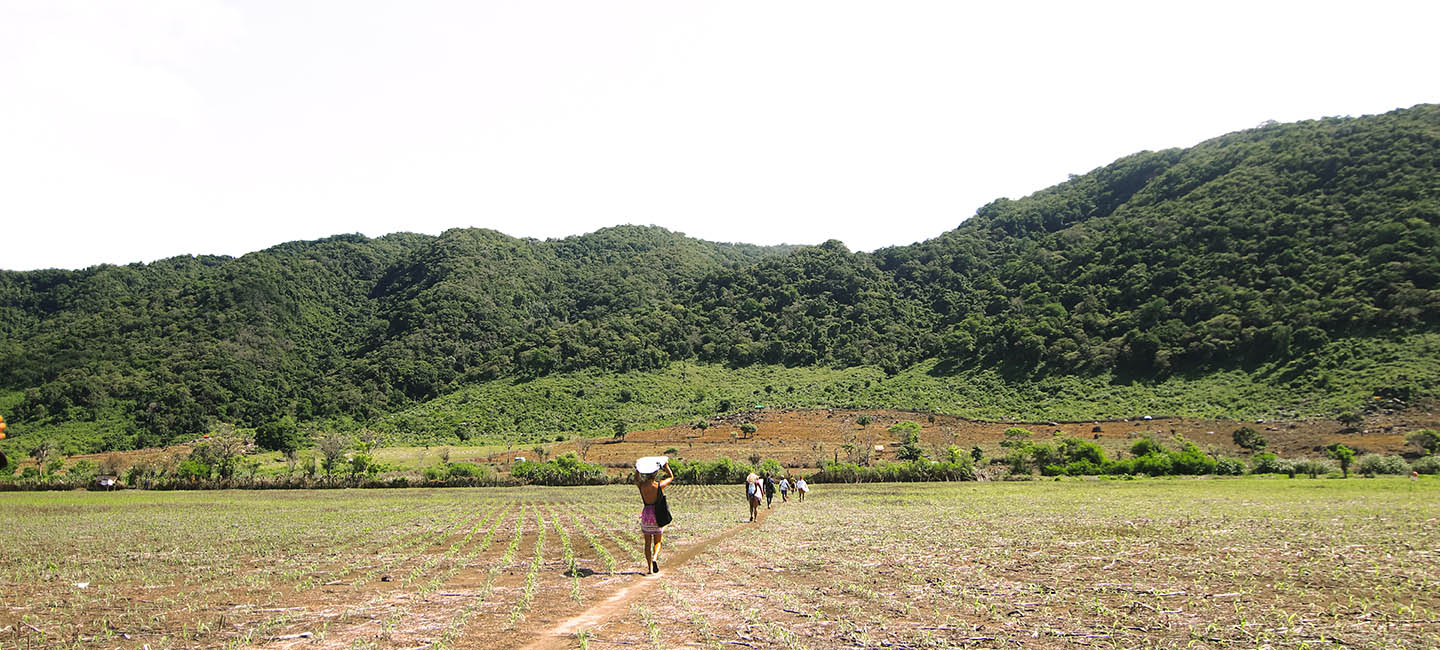 Or gain more confidence first
Not quite there yet? Book a surf lesson in Bali with us and take your surf skills to the next level first!
We'll help you get ready for the surf adventure of your lifetime